Marketing for software companies: What is the best way to implement a solid strategy?
By taking the time to develop a comprehensive marketing strategy, you can guarantee that your corporation is able to reach its target market and achieve success. Your strategy should start always with the customer, and later fulfill their needs and challenges with the product. After growing the first couple of customers, your strategy must specify how and through which channels you will attract new customers.
Examples of: Software Companies
In order to create a marketing plan what process should be followed?
If you don't have your product ready, and your market is still unclear, the best choice is to start a customer development process, to discover their needs, and pains, and which alternatives they used today to solve their problems.
Based on that you can build a prioritization matrix of functionalities that can target those challenges and pains, and from the marketing perspective, you can explain what you are making, why, and who found this software valuable.
Remember, if there are other competitors, you don't have to have more functionalities, to do a few of them more efficiently and effectively, for a small segment of the market.
Use Screencast, Youtube Videos, Linkedin Promoted posts, and Blogs/Podcast to teach your new product and the main focus of your solution.
However, if your company already has one or more products to market, you will have to find for each one three main things:
Which marketing persona is the ideal customer, and what pains and challenges are they facing.

What channels are suited for contacting that marketing persona in the LinkedIn Outreach process? Email marketing? Trade Shows? Twitter campaigns? AppSumo relaunch? This part of the process is where you will have to analyze and run to test several channels to find the best suited.

You will have to collect feedback from the current customers and help the product team to prioritize what to buy in the next version/sprint. Once defined, communicate this building phase to current customers and prospects showing that you have new solutions for them.
Email marketing for software companies
In order to acquire and retain customers, software companies should use email marketing, and in addition to generating leads, this allows for personal, targeted messaging to different audience segments, by strengthening relationships with current and potential clients, can help achieve business goals.
Getting New Customers: An effective way to acquire new customers is through email marketing. Despite social media's importance, when it comes to acquiring new customers, sending an email has outperformance of Facebook and Twitter combined by almost four times.
Oriented towards action and measurable: Email marketing is naturally geared towards providing users with opportunities to take action, whether they reply, forward, or click through to a website. It is also possible to track these actions with marketing automation software, such as tracking how many recipients have opened e-mails or who clicked links in them to visit your website.
Develops a sense of trust: By sharing content that helps your audience, you establish your company as a thought leader.
The ability to customize and personalize: It is easier to address individuals by name in subject lines and body copy. Increased click-through rates can be achieved with personalized email marketing campaigns.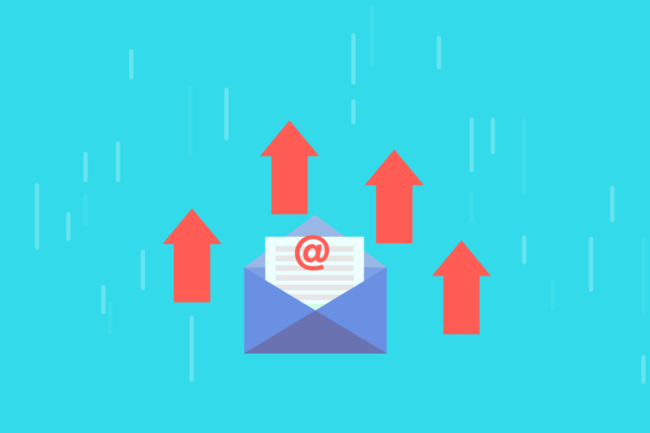 5 tips to generate an effective software company advertising
Videos with original content

: If your technology is probably robust, complicated, and quite impressive, with video, you should focus on telling a fascinating story.

Advertising with influencers: When evaluating new technologies to purchase and implement, business leaders often consult others in their field. In order to increase their social media reach and credibility, technology companies are increasingly partnering with influencers.
Providing the best content possible:

Nowadays there is an abundance of digital content available. There is high-quality, unique content, and there is «clickbait» that people aren't necessarily getting anything from. 

Software that automates marketing:

To build a revenue model that is sustainable and predictable, you need systems that generate leads, generate marketing pipelines, segment contacts, and market to these contacts consistently (and intelligently).

The remarketing of existing customers:

Targeting existing customers can increase revenue for businesses. In order to effectively remarket to active customers, you need systems and programs that can facilitate retention.
Tips for marketing your software company:
– Define your target market: Who are you trying to reach with your marketing? Once you know who your target market is, you can tailor your marketing messages and activities to appeal to them.
– Create a strong brand: Your brand is what sets you apart from other institutions. Make sure your branding is professional and consistent across all of your marketing materials.
– Develop a marketing plan: What goals do you want to achieve with your marketing? What budget do you have to work with? Once you have answers to these questions, you can start developing a plan for how to reach your target market and achieve your goals.
– Execute your plan: Once you have a plan in place, it's time to start executing it. This may include creating and distributing content, running ads, or attending trade shows and events.
– Measure your results: Marketing is an ongoing process, and it's important to track your progress along the way. Keep an eye on your website traffic, leads, and sales to see how your marketing efforts are paying off.
– FREE plan: we as a marketing company think that by giving some free trial, customers can detect if your product helps them or not. Be sure to include information about it in your marketing materials. Make it easy for potential customers to find out about the free trial and sign up for it. Don't forget to follow up with customers who sign up for the free trial or a demo version. Send them an email a few days after they sign up, and check in with them periodically to see how they're using the software and if they have any questions. Keep your lines of communication open so potential customers can easily get in touch with you. 
-Call to action: Include a CTA on your website, in your email signature, and in any other marketing communications, you sell software, and customers download your product, so if they don't see a place to click on it, it will be very difficult to be successful in this business. 
-Explicative video: Show it on your website, to show customers before downloading the software, how it looks and works. This will give them a better understanding of what they are getting into, and hopefully increase the number of people who actually use your App.
The importance of SEO
The most effective marketing strategy for a company is SEO. This kind of business should focus on keyword research and optimizing their website for search engines. Additionally, they should create high-quality content that provides value to users. 
SEO is important for any business with an online presence, but it's especially critical for companies. Why? Because people searching for software are generally further along in the buying cycle than those who are just researching a topic or looking for information. They're typically closer to making a purchase decision, which means they're more likely to convert into customers.
Leverage Marketing Agency knowledge
G2Rocket can help you to create and implement an effective strategy that gets results. We have a lot of experience working with Software companies.
We will give you a good idea of what you are capable of and whether or not it is a good fit for your company.
Please reach out to us at contact@g2rocket.com